Your program may have a different service agreement but here is a sample of they types of information that is typically included in a member agreement.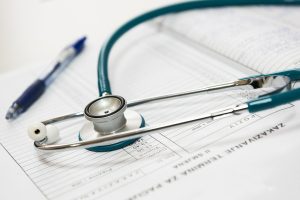 Health Insurance Coverage for Full-time Members
All full-time members are eligible to receive health care benefits unless they are already covered through an alternate source. If members elect not to accept coverage, they must have a signed waiver on file with the program. The program must also place a copy of proof of the member's health insurance in their file, even if they have waived out of the program's insurance. Plans vary according to programs, but members should be made aware of the possible insurance options. Each member file should have a copy of the insurance in their file.
Less than Full-Time members are NOT eligible for health or childcare benefits. An AmeriCorps program can decide, at their discretion, if they want to provide these benefits to less than full-time members who are serving in a full-time capacity. These members must be serving in that capacity for at least six weeks to be considered for these benefits.
Minimum Benefits
When required to provide healthcare insurance coverage, the grantee may obtain health care from any provider. Coverage provided by the grantee must be provided for a period of no more than 364 days, and cannot be renewed or extended beyond that period. Coverage must include the following minimum benefits:
Physician services for illness or injury

Hospital room and board

Emergency room

X-ray and laboratory

Prescription drugs

Limited mental/nervous disorders

Limited substance abuse coverage

An annual deductible of no more than $250

charges per member

No more than $1,000 total annual out-of-pocket per member

A 20% co-pay or comparable fixed fee with the exception of 50% co-pay for mental substance abuse care

A maximum benefit of at least $50,000 per occurrence or cause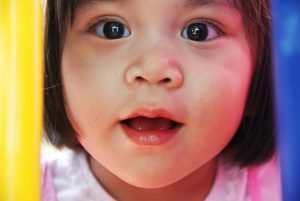 Childcare for Full-time Members
The program must ensure that childcare is made available to those 1700-hour members who need such assistance in order to participate. Members are not eligible to receive childcare from AmeriCorps while they are receiving childcare subsidies from another source for the same period of AmeriCorps service.
A childcare subsidy is provided to eligible members through GAP Solutions, Inc. (GAPSI) effective Wednesday, November 2, 2011. GAP Solutions administers the AmeriCorps Child Care Benefits Program for the Corporation for National and Community Service and therefore members must apply directly to GAPSI for the child care benefit. Interested and eligible members should visit the GAP Solution, Inc. website at: www.americorpschildcare.com or call toll-free at 855-886-0687 for more information.
Eligibility is based upon family income, age of dependents (up to 13 years), and whether or not the member is currently receiving childcare support from another source.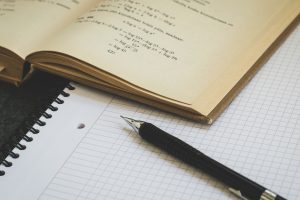 Segal Education Award Benefits
Education Awards are accessed through my.americorps.gov

Educational Awards can be accessed after term is completed and member has been exited successfully.

Time sheets and appropriate documentation in OnCorps by the last day of the member's term.

Members released for cause are not eligible for Education Awards.

Members released for compelling personal circumstances may receive pro-rated Educational Awards.

Members are welcome to call the National Service Hotline for information on educational awards: 1-800-942-2677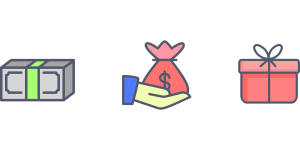 Loan Forgiveness, Forbearance and Interest Accrual Payments
AmeriCorps members enrolled in an AmeriCorps project are eligible for forbearance and interest accrual payment for most federally‐backed student loans. For other types of student loans, you should ask your loan holder if your AmeriCorps service qualifies you for a deferment or forbearance. To access the forms for forbearance or interest accrual payment, you must be registered at http://www.my.americorps.gov to complete these forms.
College Cost Reduction and Access Act of 2007
The College Cost Reduction and Access Act of 2007 (CCRAA) established a new public service loan forgiveness program. This program discharges any remaining debt after 10 years of full-time employment in public service. The borrower must have made 120 payments as part of the Direct Loan program in order to obtain this benefit. Only payments made on or after October 1, 2007 count toward the required 120 monthly payments. (Borrowers may consolidate into Direct Lending in order to qualify for this loan forgiveness program starting July 1, 2008.)
Eligibility
The public service loan forgiveness program has several restrictions:
Term
The forgiveness occurs after 120 monthly payments made on or after October 1, 2007 on an eligible Federal Direct Loan. Periods of deferment and forbearance are not counted toward the 120 payments. Payments made before October 1, 2007 do not count. Likewise, only payments on a Federal Direct Loan are counted.
What is forgiven?
The remaining interest and principal are forgiven.
Employment
The borrower must be employed full‐time in a public service job for each of the 120 monthly payments. Public service jobs include, among other positions, government, military service, public safety and law enforcement (police and fire), public health, public education, public early childhood education, public child care, social work in a public child or family service agency, public services for individuals with disabilities or the elderly, public interest legal services (including prosecutors, public defenders and legal advocacy in low‐income communities), public librarians, school librarians and other school‐based services, and employees of tax exempt 501(c)(3) organizations. Full‐time faculty at tribal colleges and universities, as well as faculty teaching in high need areas, also qualify.
Eligible Loans
Eligible loans include Federal Direct Stafford Loans (Subsidized and Unsubsidized), Federal Direct PLUS Loans, and Federal Direct Consolidation Loans. Borrowers in the Direct Loan program do not need to consolidate in order to qualify for loan forgiveness. Borrowers in the FFEL program will need to consolidate into Direct Loans.
Income-Based Repayment
Additionally, the CCRAA established the Income‐Based Repayment plan (IBR) which allows for individuals to make payments on their education loans based on their salaries. The plan does this by capping the monthly payments at a percentage of the borrower's discretionary income, which is based on the borrower's income and family size, not the total amount borrowed. The monthly payment amount is adjusted annually, based on changes in annual income and family size. Most borrowers will have a monthly payment under income‐based repayment that is less than 10% of gross income. This includes single borrowers with less than $50,000 in income and married borrowers with two children who have less than $100,000 in income.
Income‐based repayment is only available for federal student loans, such as the Stafford, Grad PLUS and consolidation loans. It is not available for Parent PLUS loans or for consolidation loans that include Parent PLUS loans. (IBR is not available for Perkins loans, but it is available for consolidation loans that include Perkins loans.) It is also not available for private student loans.
Income‐based repayment is similar to income‐contingent repayment. Both cap the monthly payments at a percentage of your discretionary income, albeit with different percentages and different definitions of discretionary income. Income‐based repayment caps monthly payments at 15% of your monthly discretionary income, where discretionary income is the difference between adjusted gross income (AGI) and 150% of the federal poverty line that corresponds to your family size and the state in which you reside. There is no minimum monthly payment. Unlike income‐contingent repayment, which is available only in the Direct Loan program, income‐based repayment is available in both the Direct Loan program and the federally guaranteed student loan program, and loan consolidation is not required.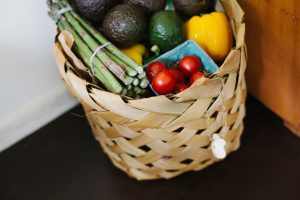 SSI, TANF and Food Stamps
Supplemental Security Income (SSI)
The HEART (Hero Earnings Assistance and Relief Tax) Act of 2008 specifies that any cash or in‐kind benefit paid to a participant in the AmeriCorps program is excluded from the SSI income calculation. This means that SSI recipients can freely serve as AmeriCorps members without the fear of losing their SSI.
Temporary Assistance to Needy Families (TANF)
AmeriCorps members who otherwise qualify for aid programs may be affected by the living allowance and education award. Eligibility or amount of assistance may be affected in State or local public assistance programs. Temporary Assistance to Needy Families (TANF) is one of the programs that may be affected by the living allowance. If you are already receiving TANF, please contact your case manager to report your status as an AmeriCorps member.
Food Stamps
An AmeriCorps member with less than $2,000 in assets (checking and savings accounts) may qualify for food stamp assistance. Food stamp assistance now comes in the form of an Electronic Benefits Transfer (EBT) card, which works much like an ATM card. Food stamp benefits can be used to purchase food and seeds, but they cannot be used for alcoholic beverages, tobacco, hot foods, pet foods, soap and paper items, or other non‐food items. The U.S. Department of Agriculture funds the food stamp program, but each state administers the program. They all require that you provide the following supporting materials when you submit your application or interview with a case manager:
State issued picture ID

Social security card

Pay stubs

Income disregard letter from AmeriCorps; this letter can be found at:

www.americorps.gov/pdf/USDA_ltr.doc

.

Checking/savings account statements

Copies of utility bills

Copy of rental lease or rental payment receipts